Autumn SALE!
Huge Discounts*
on selected products. Pay in 3 instalments with 0% interest*
Updating the flooring in your home is a life time investment and you want to make sure that the right product is chosen without breaking the bank. It's also going to increase its value, especially if you choose wood flooring. Trendy design trends come and go but you'll never go wrong with a wooden floor. An increasing number of home owners are looking for ways to be more sustainable with their home improvement projects and, when it comes to sustainable flooring, engineered or solid wood fits the bill perfectly.
We are often asked about sustainability. Many of our customers are rightly concerned about where their wood comes from and whether it is 'sustainable'. As real wood specialists, so are we; responsible forestry is fundamental to what we do and when properly managed, wood is the ultimate sustainable resource. We are committed to providing sustainable wood products, and we operate under a firm environmental policy.
Our eco-friendly wood is sourced from well-managed forests, the majority of which are FSC® or PEFC certified. All of our timber is EUTR compliant and we also source as close to home as possible to avoid unnecessary carbon emissions.
We value the natural environment and are committed to reducing our impact on it. We have the advantage that our primary raw material, wood, is 100% natural and as long as it is responsibly sourced, inherently sustainable.
What is eco-friendly flooring?

The primary consideration is sustainability. In other words, do the materials come from a renewable source? For example, a carpet that's made entirely of wool is sustainable – sheep annually regrow their fluffy coats with zero impact on the environment, so it's a resource that's easily replenished.
It's also important to consider whether it can be recycled at the end of its lifespan and the chemical treatments involved in the manufacturing process – the fewer the better. Durability is also a factor; short-lived flooring might look lovely, but in a few years it will be contributing to landfills so its extremely important that the right flooring with the minimum treatment and the most longevity is picked for your home.
Why Engineered Wood is a More Sustainable Flooring Choice

The process of manufacturing engineered wood flooring uses far less of the tree per plank than a solid hardwood floor. This alone makes it a more sustainable, environmentally friendly, and natural wood product. Because the process doesn't involve and toxic glue, engineered wood flooring is also better for your health. They manufacture bamboo floors and LVTs using toxic glues which are not good because they can contaminate the air you're breathing. We've a range of Engineered Oak flooring, which are more sustainable, have the longest life and are fit for any use even with under flooring heating.
How can you tell whether the wood flooring you're looking to buy is really sustainable, and what does sustainability actually mean? Let's see if we can answer these questions for you.
What is sustainable wood flooring?

Across the globe, there are over 184 million hectares of certified sustainable forests in 80 countries, according to the Programme for the Endorsement of Forest Certification (PEFC). Sustainable wood is created from trees within forests that are sustainably managed, specifically by forest stewards who track and manage the environment carefully. This preserves delicate ecosystems, therefore meaning native cultures and economies are respected. The main focus of sustainable forests is ensuring their longevity through careful planning and execution. They take a long term approach to forests, rather than only focusing on resources and the short-term benefits. Sustainable forests are an imperative element to ensure the world isn't overcome by carbon emissions, or that wildlife is left without a home.
What is There a Difference Between "Sustainable" and "Green"?

The terms "green" and "sustainable" have become marketing buzzwords but what do they mean? "Green" is a term generally used to describe any type of product that has a positive environmental value. It's a pretty loose term and can be used to describe a product that it is manufactured using renewable resources. If the product brand falls short in production, disposal and isn't manufactured using renewable resources, it doesn't make a difference to its "green" label.

Sustainable, on the other hand, is a label with far higher standards. It should not impact the environment in any way, throughout its life cycle, from harvesting, usage to disposal.
How will I know if I'm buying green flooring?
One of the easiest ways to tell if the wood floor you are buying is classed as green flooring is to look for certification from the Forest Stewardship Council (FSC). In order to achieve FSC accreditation, retailers, suppliers and manufacturers have to meet rigorous standards relating to the management of the forests from which the wood is taken. FSC flooring products are internationally recognised as meeting these exacting standards and treating the environment responsibly. FSC flooring will feature the organisation's logo, so you can quickly tell if the product you are considering is environmentally friendly.
A Glance at Environmentally Friendly Certifications

Across the globe there are around 600 environmentally friendly labels, 36 of which relate to forest products. Some of these may also indicate a product is sustainable. For the flooring industry, you need to be looking for the following:
CE (European Conformity)

The CE mark confirms European Union standards are observed when the product is manufactured. It affirms that essential requirements for consumer safety, environmental protection and health are met. Products with the CE mark are manufactured, controlled and tested in accordance within strict EU guidelines.
ISO 9001:2008

Possession of an ISO certificate highlights a delicate process is enforced throughout the development and implementation of a product, with the quality management systems being constantly improved to increase customer satisfaction. ISO 9001:2008 confirms that the product has adhered to standard requirements throughout each stage of production.
Real Wood

This is a basic sign of recognition which identifies flooring made from 100% real wood. Furthermore, this is a good way of identifying real wood products from other floor types.
The European Federation of the Parquet Industry (FEP)

The FEP unites European parquet producers alongside suppliers. Moreover, it is the main representative body which defends the interests of the parquet industry within the European Union.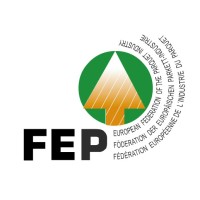 Programme for the Endorsement of Forest Certification (PEFC)

As the world's largest forest certification system, the PEFC's standards set the bar for sustainable forest management. Operations on both a local and global scale ensure environmental, economic and social benefits of forests are respected; and therefore enjoyed for centuries to come.
Why should I buy FSC flooring?
With more and more pressure being put on the world's natural resources, we should all play our part to help where we can. Buying FSC flooring is just one way in which you can help safeguard the environment for future generations by ensuring that the timber used comes from a well-managed source. The wood used for FSC flooring will come from a sustainable forest, which means new trees are planted to replace those that are felled. With wood flooring becoming an evermore popular option, it is increasingly important for people to choose green flooring products.
What is the Forest Stewardship Council (FSC)?
The Forest Stewardship Council is an independent, non-governmental, not for profit organisation created to promote the responsible management of the world's forests. FSC is a certification system that provides internationally recognized standard-setting, trademark assurance to companies, organisations, and communities interested in responsible forestry.
What does Chain-of-custody mean?
Chain-of-custody is the route taken by raw materials from their source to a final product, ready for sale to the end user. Each process on the route has to be undertaken by certified members to ensure the chain is not broken. This includes forests, processing, manufacturing and distribution. Each member has to go through extensive auditing to ensure their practices are within the requirements of the FSC standard. As a retailer we have been independently verified for Chain-of-Custody certification and now eligible to label our eligible products with the FSC logo.
Underthefeet.com works very closely with all partners to act appropriately with regards to environmental awareness. Our simple code of practice is designed to work in harmony with Mother Nature, complementing natural products, and materials always with an appreciation of the environment. Underthefeet.com philosophy and mindset is determined to promote and educate manufacturers and consumers alike on environmental issues.
Believe it or not there are huge benefits of choosing environmentally friendly flooring. Far less energy is consumed in timber production, processing and disposal, than in any other construction material. Today, because the popularity of real wood flooring has grown, so too has the commitment to vigorous replanting schedules and responsible harvesting. More trees are grown than are currently harvested so inadvertently increased demand has had a positive effect and impacted on our environment and natural timber flooring resources.
To fall in line with the above, Underthefeet.com work to a strict code of practice when sourcing materials, which all manufacturers we work with must abide by before we would consider offering their products and services.
All manufacturers we work with comply with various certified third party environmental agencies, which include:
The PEFC Council (Programme for the Endorsement of Forest Certification schemes) is an independent, non-profit, non-governmental organisation, founded in 1999, which promotes sustainable managed forests through independent third party certification. The PEFC provides an assurance mechanism to purchasers of wood and paper products that they are promoting the sustainable management of forests.
Eco homes and green living
Eco friendly homes are becoming more popular, especially with various tv programmes highlighting the move towards renewable sources and self sustainability. We can all do our bit towards green living, with recycling and energy efficient alternatives, as well as choosing floors that are produced in eco friendly ways, such as replanting many trees for each one cut down, or using waste wood to power operations, or indeed towns!
Other issues we have implemented to reduce our environmental impact
Deliveries are calculated by weight and delivery location. We work very closely with all delivery partners to maintain competitive delivery costs at all times. However, this partnership is built on more that just price. We have to consider reliability, care, insurance, service level, practicality and lastly environmental impact. To assist with all the above we encourage our customers to accept deliveries in certain areas on certain days. With this very simple and cost effective policy we have helped to reduce our carbon footprint considerably.
We have looked into ways of improving in-house wastage and simple cost effective procedures like recycling our paper have a big impact. We have reduced printing requirements by 90% by simply emailing invoices instead of printing and posting them. We also encourage others to follow suit with our email disclaimer which requests our email not to be printed unless entirely necessary. Staff encourage manufacturers and consumers alike to share our policies wherever possible with simple but effective use of email technology by requesting that all invoices, statements and communication is to be done by email. We also encourage all payments to be made electronically.
Employees and management are encouraged to make appointments utilising public transport and lift shares to and from work are also implemented.
We all have a responsibility to look after our environment. every little helps!