Free Delivery
Spend over £599
We Price Match
On every product
Free Samples
Try before you buy
Finance Available
On orders over £600
We Love Trees!
Sustainable wood
26.9900
Details
Description
Natura Oak Brooklyn Wood Flooring is our most popular floor, and we've got a bit of a soft spot for it. It's a 3 strip engineered wooden floor with a rustic appearance, finished with a satin lacquer treatment that is hardwearing and easy to clean. Natura Essential Oak Brooklyn is a beautiful and hugely versatile floor with a 10 year domestic warranty - what's not to love?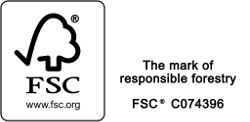 Suitability
This product is suitable for installation in the following environments:
Specification
| | |
| --- | --- |
| Product Code | SO1890UVL-2 |
| Colour | Black |
| Board Thickness | 7mm |
| Plank Width | Wide (150mm - 189mm) |
| Style | Boucle |
| Wood Type | Solid |
| Wood Species | Walnut |
| Dimensions | 18 x 90 [0.4 - 1.2] |
| Veneer Thickness | 60mm |
| Edging | Square |
| Grain | Rustic |
| Surface Texture | Brushed |
| Finish | Unfinished |
| Finish Colour | Brown |
| Installation Method | Tongue & Groove |
Reviews
Offers
FREE foam underlay worth £2/m with this floor
For every 1m2 of flooring you buy we'll give you 1m2 of Natura foam underlay completely free. Offers applied at checkout
Natura Foam Underlay

Natura foam underlay is ideal for ground floors or over floorboards. However, if you're installing over concrete we recommend upgrading to a product with a DPM (Damp Proof Membrane).

Was £1.67 /m2
Was £2.00 /m2


Now FREE!

Natura Bronze Underlay

Light and easy to handle with a fair thermal and sound insulation. Clear DPM. 15m roll.

Was £20.00 per roll
Was £24.00 per roll
Now

£10.83

Now

£13.00

Natura Silver Acoustic Underlay

Good thermal insulation and sound impact reduction qualities, up to 18db. Silver foil DPM. 15m roll.

Was £35.00 per roll
Was £42.00 per roll
Now

£23.33

Now

£28.00

Natura Gold Acoustic Underlay

Exceptional performance for comfort, support, and acoustic reduction, up to 22db. Gold foil DPM. 15m roll.

Was £42.50 per roll
Was £51.00 per roll
Now

£30.83

Now

£37.00

QuickTherm Vapour Underlay

With an ultra low tog value of 0.35 to help your underfloor heating work at its best. Includes DPM. 10m roll.

Was £37.50 per roll
Was £45.00 per roll
Now

£26.67

Now

£32.00
Volume discounts are available on this floor
We offer a tiered incentive volume discount when you buy this product. So, simply put, the more you buy the cheaper your flooring becomes!
The structure is very simple with the discounts automatically applied to your basket and explained when you calculate how much flooring you need. If you have any questions about our discounts please do not hesitate to call.
Finance
Example of Finance
Representative example based on a loan amount of £600.00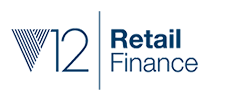 This is a loan of £600.00 with no deposit to pay and a representative APR of 9.9%. The loan is settled in 48 monthly payments of £15.06. Only available on orders between £600 and £7000.
| | |
| --- | --- |
| Monthly Payments | £15.06 |
| Purchase Price | £600.00 |
| Deposit to pay | £0.00 |
| Deferred Period | n/a |
| Number of Payments | 48 |
| Total Amount to Pay | £722.88 |
| Representative APR | 9.9% |
Terms & Conditions
Installation
Maintenance