35.9900
Details
Description
Made from premium European oak, this striking wood floor features on-trend light grey concrete tones that lend it a strong architectural feel and distinctly contemporary edge. The richly detailed swirling grain patterns that typify a rustic-grade wood are softened by the brushed finish, turning our flooring into a stunningly elegant centrepiece that will harmonise with a range of interior schemes, from metallic and pastels to high-gloss looks. A matt lacquer finish provides a protective coating that makes this floor a practical as well as beautiful choice for family living. This wood flooring is a beautiful and hugely versatile floor with a 25 year domestic warranty - what's not to love?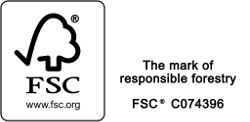 Suitability
This product is suitable for installation in the following environments:
Specification
| | |
| --- | --- |
| Product Code | B184125CG |
| Colour | Grey |
| Board Thickness | 18mm |
| Plank Width | Narrow (under 149mm) |
| Style | 1 Strip (Plank) |
| Floor Type | Engineered |
| Wood Species | Oak |
| Dimensions | 18mm (t) x 125mm (w) x Random Lengths (400-1500) |
| Veneer Thickness | 4mm |
| Edging | Microbevelled |
| Grain | Rustic |
| Surface Texture | Handscraped |
| Finish | Lacquered |
| Installation Method | Tongue & Groove |
| Pack Size | 2.2 |
Reviews
Accessories
Accessories - We recommend for your floor
Offers
Volume discounts are available on this floor
We offer a tiered incentive volume discount when you buy this product. So, simply put, the more you buy the cheaper your flooring becomes!
The structure is very simple with the discounts automatically applied to your basket and explained when you calculate how much flooring you need. If you have any questions about our discounts please do not hesitate to call.
Finance
Finance
We are launching Finance options very soon with a leading parter in the UK. If you have any more questions about it please give us a call and we'd do our best to help and find the best product meeting your requirements.
Installation
Maintenance
Fast delivery
Around your schedule
We Price Match
On every product
Free Samples
Try before you buy
Finance Available
On orders over £600
We Love Trees!
Sustainable wood